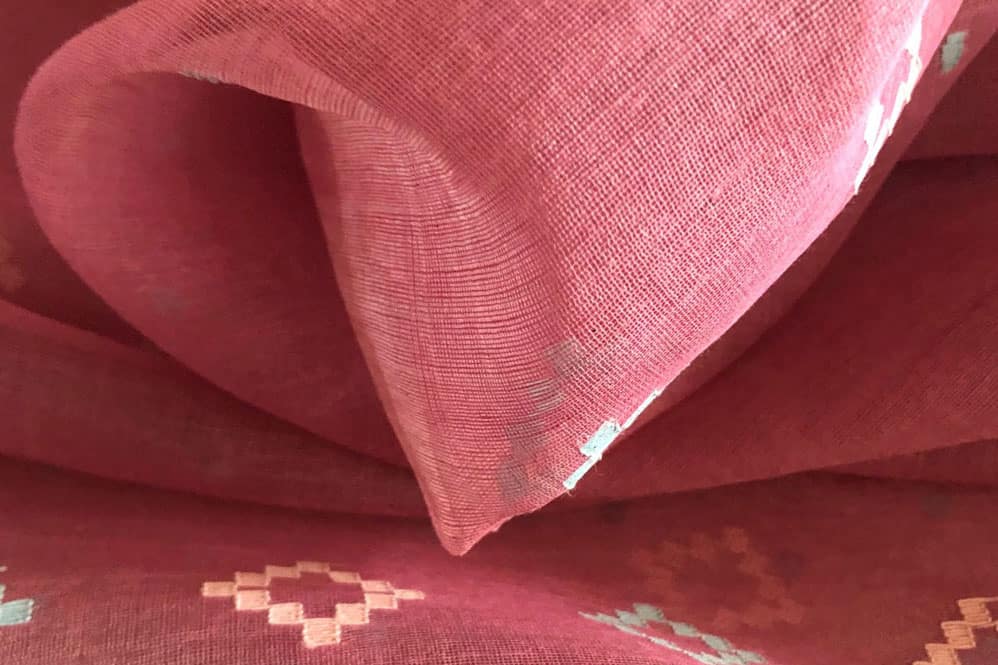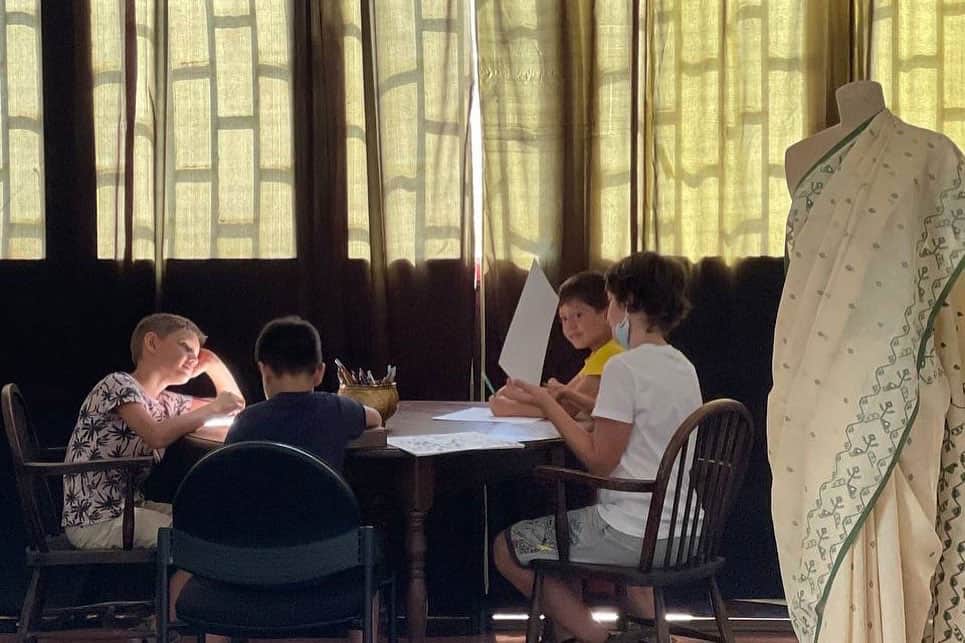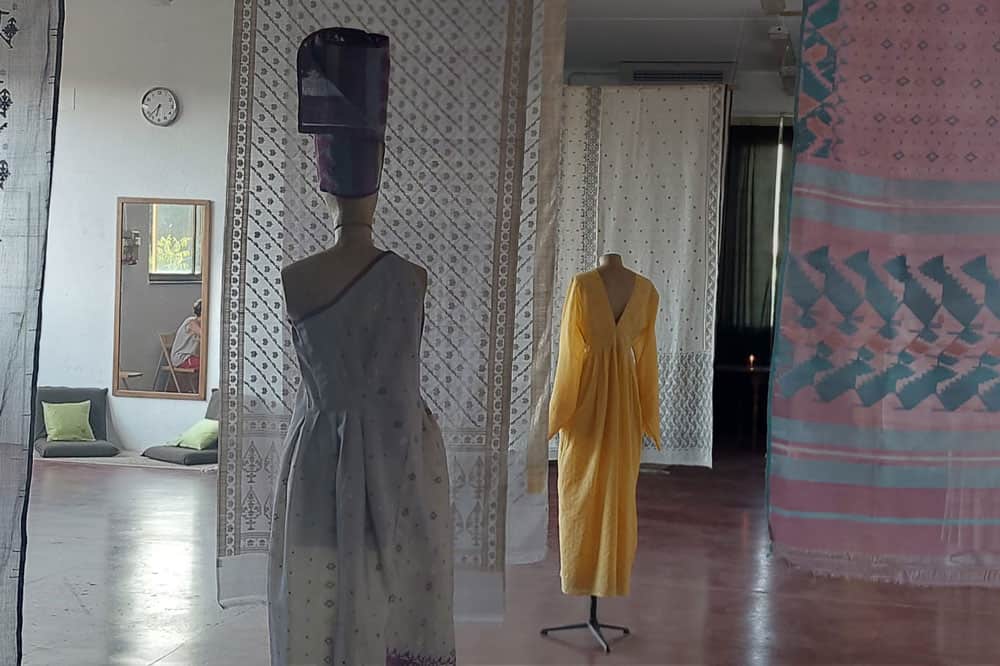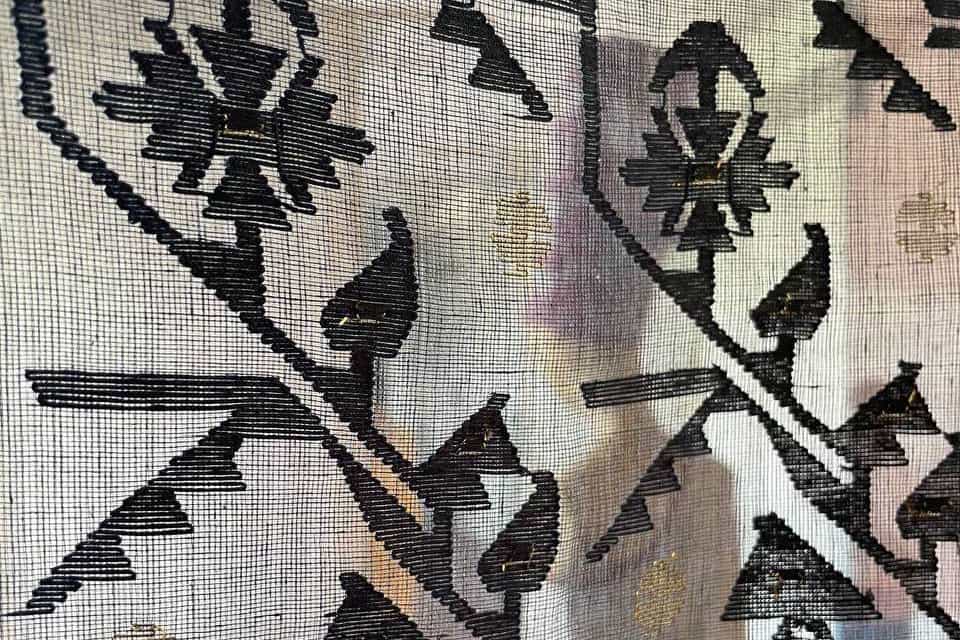 Rosenda Arcioni Meer – Women Air
Woven Air. For the first time, after the closure of her Parisian gallery, Rosenda Arcioni Meer reopens the archive of LE CACHEMIRIEN and shows at L' OFFICINA a small part of her collection of Jamdanis, diaphanous hand-woven muslins both in West Bengal, today part of the Indian federation, and in Bangladesh, an independent country since 1971.
Together with a series of saris that allowed the viewer to observe how the textile tradition has evolved in the two regions, one-of-a-kind hand-sewn dresses were exhibited that Rosenda created starting from the saris, respecting their structure and construction, but translating them for a western audience.
The exhibition was a journey of immersion in a unique textile art, witness of a people and its history. It was the encounter as well with Rosenda Arcioni Meer's sensibility, who expressed eclectically through fabric, poetry and painting, an inner search for beauty and peace.
Visitors were invited to express their impressions by drawing or writing at the end of the experience.
Forty children who attend summer camps in Fabro visited as part of their art day. While the children who waited upstairs were observing the paintings exhibited with an invitation to contemplation, three groups of twelve followed one another to discover the textile installation accompanied by auditory, olfactory, and tactile stimuli. The children welcomed the invitation to breathe in silence with great pleasure, and were then involved in a conversation followed by a time to draw. The comment of one of them was: "one can relax here".